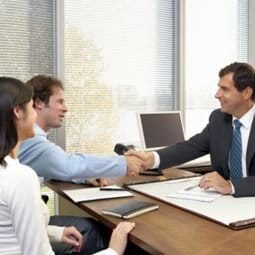 Fund Your Ford Purchase Through Our Finance Center at Rockdale Country Ford
Some Caldwell TX buyers stray away from shopping for a new or used vehicle because of the stress of financing such an important purchase. Depending on each customer's situation, financing assistance may be required to secure a new or used Ford model in Rockdale TX from Rockdale Country Ford. We anticipated our clients needs by providing quick and easy access to quality auto loans and leases, so we created a Finance Center at our location to aid. Our Finance Center staff are knowledgeable in financing features and requirements and can help every buyer find the agreement the benefits them the most.
Auto Loan or Lease?
Many customers around Taylor TX see that auto lease arrangements result in lower monthly payments, but few understand what an auto lease consists of. This is a temporary agreement in which a buyer pays a set monthly payment that includes a vehicle's principal and interest. Interest rates are typically lower because this is a flexible arrangement for a short period of time. At the end of the lease, the agreement ends, and the customer surrenders the vehicle to the lessor.
In contrast, an auto loan also incorporates monthly payments that consist of a principal payment and interest. However, an auto loan is generally for a longer period and results in ownership of the vehicle at the end of the loan term. The lien holder will sign over the title to the new owner once the vehicle is paid for.
How Our Finance Center Can Help
Acting as a middleman between lenders and customers, our Finance Center professionals near Cameron TX can facilitate agreeable loan and lease arrangements with favorable conditions. With access to multiple resources, we find the best rate and terms for every buyer. If you have questions about Ford financing, stop by Rockdale Country Ford today, and we would be happy to help. To streamline the process, you can also apply for pre-approval online. This allows you to visit our lot with confidence by knowing what you are pre-approved for in an auto finance agreement.