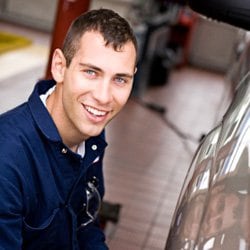 Ford Parts for Your Cars, Trucks, and SUVs
The Power of Ford and Ford Parts
Ford has been a leader for providing vehicles with top performance abilities and unique styles. This manufacturer has also sealed the deal for being top-of-the-line providers for cars, trucks, and SUVs. That's right, all of this manufacturer's vehicle sizes are considered to be strengths.
This is why Ford has credible parts that can be purchased specifically for each model and make. Shoppers from everywhere are visiting Rockdale County Ford to gain access to the parts within our inventory that meet their needs.
Parts That Make a Difference
Your car parts can serve many purposes. Some shoppers may want to find vehicle parts that add on to your vehicle's visual appearance. This means that parts like roof racks and footsteps are on the top of your priority list. You may even want parts that were made to add on to your vehicle's value. This means that suspension kits, window tints kits, and exclusive tires can win you over.
Rockdale County Ford is prepared with an inventory that has helped many customers and their particular needs. You can visit this dealer's shop to find parts for your interior, exterior, engine, maintenance, and accessory purposes.
Shoppers can also purchase parts to get services and insight about proper usage and appliances. We are passionate about providing these types of services for shoppers, so you don't waste your money and time after buying quality parts from our inventory.
You can feel confident that Rockdale Country Ford is your partner for maintaining and restoring your Ford vehicle's value. This dealer is knowledgeable about parts and the proper ways to utilize them. Don't miss out on receiving these excellent services and parts. We are working to make sure that you can appreciate them over a long period of time.